All Iowa Shop Hop
June 1-30, 2018
Click Image for More Information!
Visit the Southeast Region of the Shop Hop for an EXTRA SPECIAL EVENT. Stop in to any SE Region shop for details!
Row by Row Experience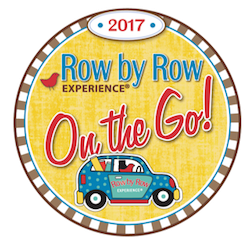 June 21- September 4, 2018
Click Image for More Information!
Picture Yourself With Friends Show
July 26-29th, 2018
Omaha RL Hotel
Omaha, NE
Madison Quilt Expo
Sept 6-8, 2018
Alliant Energy Center
Madison, WI
Mississippi Valley Quilters Guild
Sept 21-22, 2018
Mississippi Valley Fairground
Davenport, IA
Des Moines Area Quilters Guild: Watch Us Shine
Sept 27- 29, 2018
4-H Building, Iowa State Fair Grounds
Des Moines, IA
If you would like more information on any of these quilt shows, please contact us!